Viettel Post applies automatic mail selection carousel system – Promoting digital transformation in the field of Logistics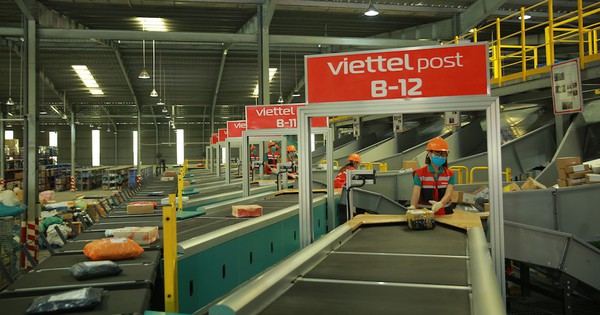 The automatic mail selection carousel system is helping Viettel Post shorten an average of 4-6 hours in the total time of the parcel, automatically saving up to 91% of its workforce.
– The selection line performs automatically using barcode recognition technology and image analysis with very fast speed and high accuracy
– Selection capacity up to 18,000 parcels/hour
– The package after being put into the selection line will be automatically divided into each output in the districts
– Equipped with equipment for production management, surveillance camera system to support safety and security for production and selection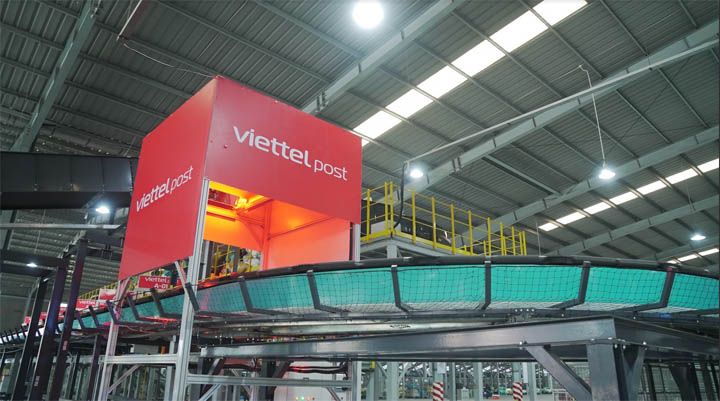 90-95% of production is mined and selected by an automatic conveyor belt. Currently, Viettel Post's automatic package selection line is the only package selection line in Vietnam to divide packages up to 30kg. Viettel Post determined that the process of sharing the selection of mail will determine 80% of the service quality of the package. The introduction of the automatic package selection line will shorten the full process time of the package from 4-6 hours. Along with that, the rate of damage to goods and packages also decreased significantly.
The application of the automatic mail selection carousel system into business marks Viettel Post's determination to invest and fully exploit the inherent potential, take advantage of and develop modern technology system with quality products to bring satisfaction to customers. Viettel Post is committed to approaching and gradually applying technology to the steps of the operation cycle.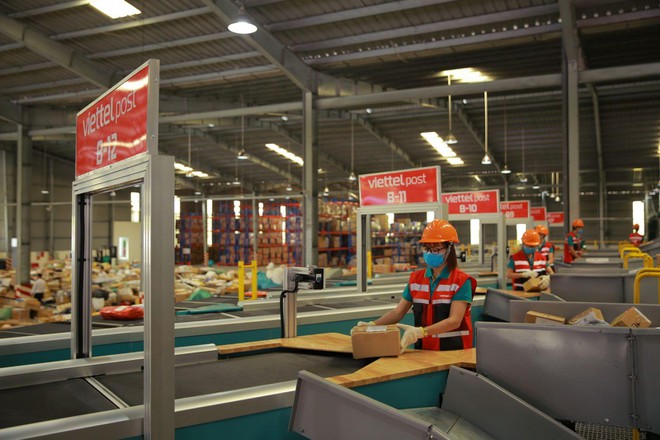 ViettelPost currently has 6 automatic package selection line centers across the country, including Hanoi and Ho Chi Minh City has two centers each, 1 center in Da Nang and 1 center in Can Tho. These centers are managed by ViettelPost's Logistics Company, have duties sharing and connecting to 86 branches across 63 provinces and cities nationwide. Each automatic package selection line center currently has an area of 15,000 – 20,000 m2.
If you have any inquiries, do not hestitate to contact us via website https://viettelpost.com.vn/ or chat with customer service at: viettelpost.vn for the fastest support!
Contact for business cooperation: +84 98 365 3311. Best regards!